Interlock & Stonework
Embrace your homes style by creating a flowing path through your garden, or enhance your curb appeal with an interlock stone driveway. Paving systems have the ability to retain their attractiveness with relatively low maintenance.
Adding stone to your home is one way to increase its property value while adding elegance and style.
Whether you want concrete pavers or interlocking stone; there's a wealth of colours, patterns and textures available for you to choose from. In addition, they withstand high traffic and harsh weather and come at a reasonable cost.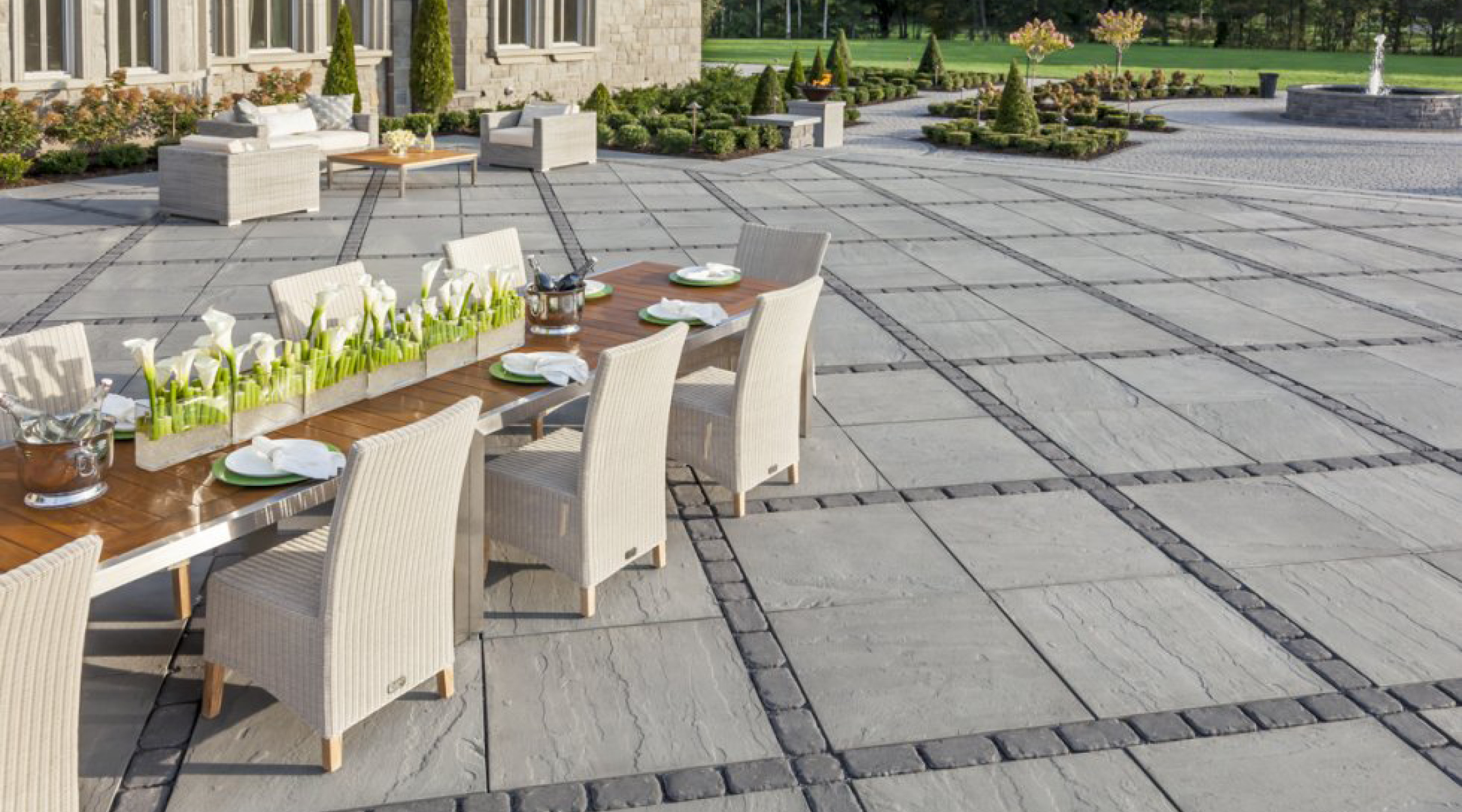 Our Work
Our work has proven to increase property values and add curb appeal. We are the designers, and the builders, which ensures the same level of quality throughout the process, instead of having a separate firm build from someone else's plans.
We apply creativity to every step along the way. We take YOUR vision and ideas and combine them with our knowledge, expertise and artistry to create something truly unique. Landscape and Hardscape is more an art than a science.
New Properties Program
Landscapes Canada will get your outdoor needs fulfilled with sprouting green grass and beautiful gardens at your new property. We are experts in grading, new sod and seeding.
Residential Program
Its not too late to create that dream oasis right in your back yard. Hardscaping, lightscaping of a little landscape TLC, we have you covered. Landscapes Canada offers monthly packages as well to maintain your yard throughout the season.
Commercial Program
Our landscapers are experienced and skilled at professionally maintaining your grass, flowerbeds, trees and shrubs to ensure they look beautiful and healthy.  Your business' curb appeal says a lot about your brand!